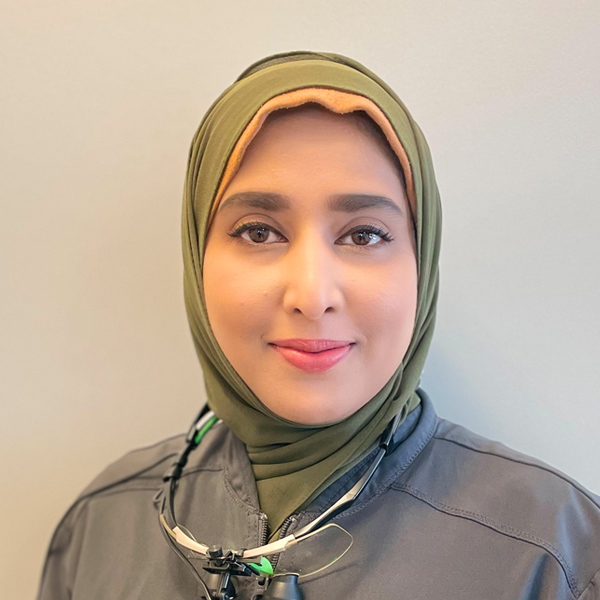 Dr Faiza Urooj is a member of the Ontario Dental Association and Royal College of Dental Surgeons of Ontario. She has over 10 years of experience in all fields of general dentistry. Dr. Urooj graduated in 2008 in India, and has completed NDEB equivalency and licensing in Canada in 2018.
Her top priority is providing the most advanced dental care with quality and comfort. She has made a commitment to her patients to always provide them with highest quality dental care while utilizing state of art technology and equipment. Dr. Urooj loves to educate her patients and spend time explaining procedures in detail so that they are comfortable undergoing any treatment. She believes the extra time spent with patients not only builds confidence and trust, but also helps to better understand concerns and possible fears. Thus, a more in depth understanding of the patient's situation leads to improved dental care and comfort.
Dr. Urooj keeps herself updated with continuing education programs so that she can provide her patients the best and most appropriate treatment with advanced technology. She has a personal passion for photography, reading, cooking, and traveling.