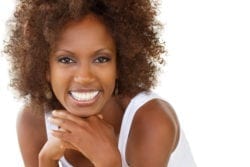 Tooth bonding is one of the most performed cosmetic dentistry procedures. Tooth bonding can be used to address a wide range of cosmetic dental concerns.
Tooth bonding can address:
gapped teeth
discoloured teeth
chipped, fractured, or broken teeth
misshapen teeth
cracked teeth
Ottawa, ON dentist Dr. Ami Barakat offers a full range of cosmetic dentistry solutions including tooth bonding. Dr. Barakat leads a team of highly trained professionals who are committed to improving patients smiles. During your visit to our Ottawa dental office, one of our dentists will perform a full comprehensive exam to determine is tooth bonding is right for you.
Visit Our Ottawa Dental Office
Villanova Dental Studio in Ottawa, ON is a full-service family dental practice. We offer a full range of solutions to address a wide range of dental concerns. If you are searching for experienced dentists in Ottawa, Ontario, visit Villanova Dental Studio. To schedule an appointment, call (613) 604-4722 or schedule an appointment online.
Tooth Bonding
Tooth bonding is a quick, effective solution used to address damaged teeth. On average, the tooth bonding procedure will require an hour-long visit to our Ottawa dental office. Patients can resume activities immediately after the procedure.
To begin the dental bonding procedure, your Ottawa dentist will use a local anesthetic to numb the affected area. To prepare the tooth, we may need to remove a small about of enamel to make room for the bonding material. Next, your dentist will carefully apply the bonding material to the tooth. Once the bonding material is shaped and molded to the desired aesthetic, your dentist will use a special light to harden the bonding material. Once the bonding material is cured, your dentist will gently polish the tooth to reveal a beautiful shine.
If you have a chipped or broken tooth, visit Villanova Dental Studio to see if tooth bonding is right for you. To learn more about how cosmetic dentistry can improve the appearance and health of your smile, contact our Kanata, ON area cosmetic dentist office or schedule a consultation online.