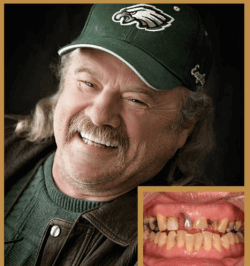 A smile makeover can improve your oral health, and restore your confidence improving the quality of your life. Smile makeovers blend cosmetic and restorative dentistry to improve the function, health, and appearance of the smile. For many patients a smile makeover changes their life for the better, allowing them to feel free to smile more and enjoy their life more fully.
Dr. Ami Barakat is a highly trained and experienced dentist with a passion for cosmetic dentistry and a natural eye for facial aesthetics, enabling him to provide natural and consistent smile makeover results. Our Stittsville, ON dentist office uses advanced dental technology for highly durable and natural cosmetic smile makeovers.
Cosmetic Smile Makeover Services in Stittsville, ON
Ottawa, ON Villanova Dental Studio, is a team of dentist and dental professionals that provide a range of dental services. We work together to offer comprehensive dental care that goes beyond aesthetics to address and treat the root of our patient's oral health concerns. We build beautiful smiles on healthy and stable oral foundations.
Porcelain Veneers
Porcelain veneers are a permanent cosmetic restoration that can treat a wide range of dental concerns such as chips, cracks, discolouration or gaps. Veneers are made of a highly durable, ultra-thin ceramic that mimics natural tooth material. The shell is custom designed and colour matched to blend with your smile.
The tooth is carefully prepared to make room for the veneer, then the veneer permanently adheres to the prepared tooth. Veneers can last for many years and look and feel like natural teeth. Veneers are suitable for addressing one tooth, or many teeth.
Tooth Coloured Fillings
Traditional metal fillings, especially in the "smile-zone" can be distracting and disrupt the balance and aesthetics of the smile. Dr. Barakat offers metal-free composite white dental fillings. The filling can be colour matched to blend seamlessly with your natural smile.
Patients with old metal fillings may qualify to have their prior filling removed and replaced with a white tooth coloured filling for a more beautiful smile. Cosmetic white fillings can be used to treat tooth decay or minor chips and cracks.
Orthodontics
For adult patients with minor to mild orthodontic concerns, Invisalign can discreetly straighten your teeth using clear aligners. Many patients with orthodontic relapse find success using Invisalign to readjust shifted teeth. Dr. Barakat offers several orthodontic services to straighten teeth and realign misaligned bites.
Tooth Bonding
For patients not ready to commit to porcelain veneers, tooth bonding offers a less permanent and economical alternative. The bonding material can be colour matched to your teeth and will be molded to reshape, fill gaps, cracks or chips. Tooth bonding can last up to 10 years with proper oral hygiene.
Tooth Whitening
Professional teeth whitening treatments are one of the quickest, most affordable and easiest ways to brighten and whiten your smile. Teeth whitening can take years off of your appearance and improve confidence in just one visit to our Stittsville, ON cosmetic dentist office.