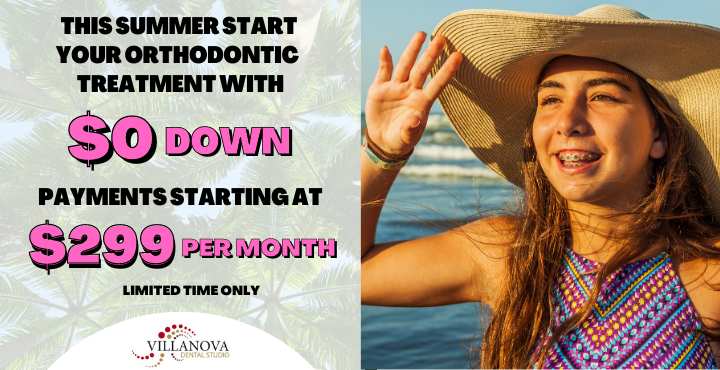 Villanova Dental Studio offers Invisalign® in Stittsville, ON. Invisalign is a clear braces system to straighten crooked teeth and address mild to moderate malocclusion. Virtually invisible, Invisalign allows patients to discreetly straighten their teeth without the stigma of traditional metal braces. With cosmetic Invisalign aligners, anytime is a good time to get a straighter smile.
The evolution of clear aligners has dramatically changed the treatment options and accessibility for patients. One of the first developers of a clear aligners system, Invisalign remains a leading provider of effective orthodontic treatment for teen and adult patients with mild to moderate concerns.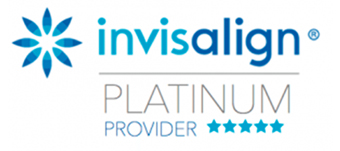 Ottawa dentist Dr. Ami Barakat has years of experience and advanced training in the use of Invisalign for orthodontic care in Stittsville and is an Invisalign Preferred Provider.
Invisalign can enable adult patients who have previously resisted orthodontics to enjoy the benefits without feeling embarrassed or self conscious about their appearance. When appropriate, Invisalign is also a great option for teens who have cosmetic concerns or malocclusion but don't want the stigma of metal braces at a sensitive time in their lives.
Invisalign is recommended for:
Malocclusion: overbite, underbite, crossbite
Mild to moderate bite problems
Crooked teeth
Adults who have experienced a relapse of tooth movement after previous orthodontic treatment
Schedule A Free Invisalign Consultation
Dr. Barakat offers free Invisalign consults in our Stittsville dentist office. We serve orthodontics patients in Kanata, Ottawa and surrounding communities. To schedule an Invisalign consultation for you or your child, contact us at [new_patient_phone] or request an appointment online.
How Patients May Benefit from Invisalign®
Every patient is different and deserves a unique approach to dental care. While many patients get lots of benefits from traditional braces, others might prefer the results they get with Invisalign®. At Villanova Dental Studio, we're proud to help our patients enjoy the benefits of these clear aligners. Although results vary, you may notice the following benefits:
Straighter Teeth: Invisalign® is a great way to discreetly straighten teeth. These aligners slowly push the teeth into the desired location, and they're much less visible than metal braces.
Few Dental Check-Ins: Invisalign® braces only require a check-in every six to eight weeks. During these appointments, we'll make sure the aligners are adequately straightening crooked teeth.
Removable: Unlike traditional braces, clear aligners are removable for increased comfort when eating, drinking, brushing, and flossing.
Take Proper Care of Your Clear Braces
Great news! Many people find Invisalign® easy to clean and maintain. It only takes a few minutes of TLC each day, and the results are often well worth the work. Here are a few maintenance tips to keep your Invisalign® clear aligners in top shape:
Use a soft-bristled toothbrush to clean Invisalign®, not the brush you use for your teeth
Rinse every night after brushing
When they're not in use, store Invisalign® in a protective case
Avoid using harsh cleansers on your Invisalign®, including mouthwash, denture cleaner, and scented soap
If you're drinking something other than water, remove your Invisalign® trays
Invisalign® for Teens and Adults
At Villanova Dental Studio, we're proud to offer Invisalign® treatment to teens and adults. Whether you're hoping to treat moderate malocclusion or simply exploring your options, don't hesitate to ask us your questions. Over the years, we've helped patients in Stittsville, Kanata, Ottawa, Carleton Place, and Carp straighten their smiles.
Dental Monitoring
Dental Monitoring is an innovative technology that revolutionizes the way orthodontic treatment is monitored and managed. Patients use their smartphones to capture images of their teeth and submit them through the app. The images are then analyzed by our doctors using artificial intelligence algorithms to evaluate tooth movement, treatment progress, and oral health. It eliminates the need for frequent in-person appointments, reducing travel time and inconvenience. The real-time monitoring provided by Dental Monitoring enables early detection of any issues or complications, allowing for timely intervention and adjustments in treatment plans. Additionally, it promotes patient engagement and compliance by providing personalized treatment updates and reminders. Overall, Dental Monitoring improves the efficiency and convenience of orthodontic treatment, enhances patient experience, and contributes to achieving optimal treatment outcomes.