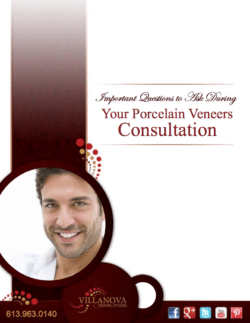 Porcelain Veneers are a popular cosmetic procedure that can create a beautiful, bright and balanced smile. A highly trained Ottawa cosmetic dentist, Dr. Ami Barakat offers several options and varieties of porcelain veneers for a personalized smile makeover.
Porcelain veneers can help patients regain confidence in their smile, improving their quality of life.
Porcelain veneers are a permanent dental restoration that can be used to correct a range of cosmetic concerns. Veneers are like a thin ceramic shell that attaches to the front and sides of the tooth covering up cosmetic blemishes and help to protect the tooth from further damage.
A dental veneer is permanently bonded to a prepared tooth and can be used to treat one tooth or several teeth.
COSMETIC CONCERNS FOR DENTAL VENEERS
Gap teeth
Broken, cracked, or chipped teeth
DENTAL VENEERS
WHAT TO EXPECT
Made from an ultra-thin high quality ceramic, porcelain veneers cover the front of the tooth, masking cosmetic concerns. Dental veneers are custom-designed to fit precisely over your teeth for a natural and comfortable smile.
The ultra-thin porcelain reflects light like natural teeth do, so your veneer will blend beautifully with your natural smile. Veneers are durable, stain resistant and designed to be a permanent dental restoration. With proper oral hygiene and dental care they can last for many years.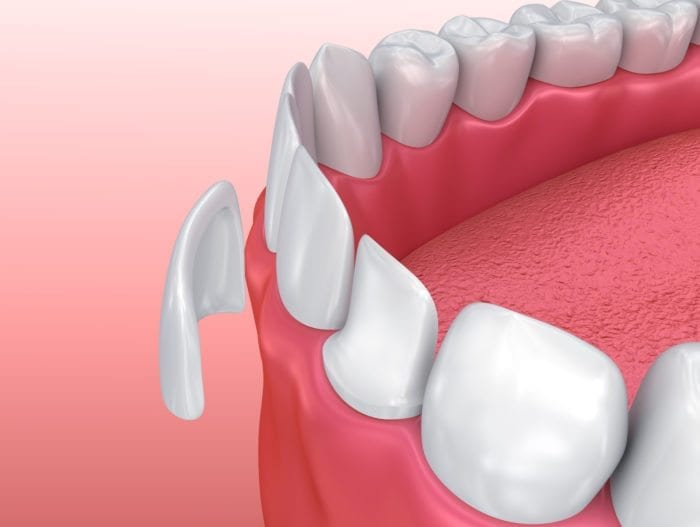 Dr. Barakat will prepare the teeth that will be treated by removing a thin layer of tooth enamel. Then, impressions will be made of the prepared teeth. Dr. Barakat will work with you to choose the right colour, size, and shape for a natural and beautiful result.
Then, the final design will be finalized and sent to Classic Labs for fabrication. You may be fitted with a set of temporary veneers while your final restoration is being created.
Once fabricated, the permanent veneers are adhered to your teeth using a special bonding agent. Once adhered, the veneers are ready to use and will provide instant results. Patients will enjoy a beautiful smile makeover that will enhance their natural smile.
SCHEDULE YOUR COMPLIMENTARY CONSULTATION
Looking for porcelain veneers in Kanata, Ottawa, Richmond, or porcelain veneers in Stittsville? We welcome patients from all over the Ontario Providence. Dr. Barakat and his dental associates are proud to serve patients with high quality, state-of-the-art cosmetic dental care.
Whether you have a specific treatment in mind, or just want to consult with an experienced cosmetic dentist on treatment options, we provide patients with complimentary cosmetic smile makeover consultations. To learn more about how cosmetic dentistry can improve the look and health of your smile, contact our Kanata, ON area cosmetic dentist office or schedule a consultation online.
FAQs