Dental anxiety is the leading reason patients avoid visiting the dentist. First of all, this results in poor oral health and complex dental problems. If you have a fear of the dentist, we understand and can help you through it! Our compassionate staff is highly trained and takes the time to discuss your fears and concerns.
We offer sedation dentistry options that can help patients feel calm and relaxed while receiving the dental health care they need. Above all, your comfort and satisfaction with our dental services is our number one priority.
Dr. Ami Barakat and our entire dental care team believe strongly in the importance of patient education. We have created a welcoming, judgement-free dentist office in Stittsville. Our staff will ensure you fully understand every treatment you receive. Our dental care team often finds that many patients feel more at ease when they are informed of their treatment process.
As a result, you will leave our Ottawa dentist office wondering why you didn't visit us sooner!
Preventative Dental Care for Oral Health
Your oral health impacts the look and health of your smile, as well as your overall well-being. Poor preventative oral hygiene often leads to the development of both oral and systemic health concerns. Avoiding the dentist can lead to:
Cardiovascular disease
Systemic disease
Increased risk of heart attack & stroke
… and more!
Fortunately, we have a solution for your smile if it is deteriorating due to a fear of the dentist. Dr. Barakat can help boost your confidence and improve your oral health with sedation dentistry options. Consequently, anyone can benefit from sedation options.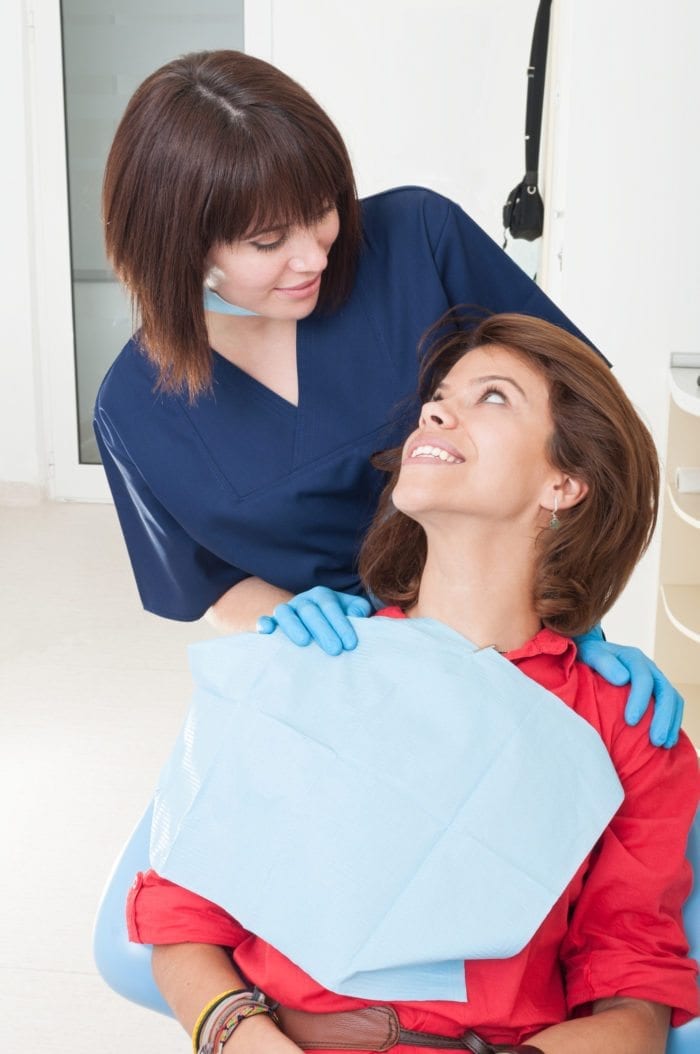 Oral Sedation Options: Fear the Dentist No More
Our Ottawa, ON dentist office offers sedation options that will allow you to remain responsive and in control while you enjoy a relaxed state. You will have little to no memory of the procedure and will remain comfortable during your treatment. Our dental staff will be by your side the entire time to make sure you are comfortable.
Nitrous oxide: also known as "laughing gas", nitrous oxide is a tasteless, odorless gas that is inhaled. Because it takes effect and wears off almost immediately, patients can drive themselves to and from our office for treatment.
Oral sedation: oral conscious sedation is taken orally. Some patients will take their first dose at home before the treatment. Actual dosage and instructions will be given at the time of your initial exam. This pill form of sedation will gradually take effect and takes some time to completely wear off. You will need an escort to and from your appointment.
Dental Fear & Anxiety FAQs
What Type of Patients are Most Likely to Need Sedation Dentistry?
Most patients who are recommended for, or choose sedation dentistry have had a bad past dental experience, or have anxiety around going to the dentist or a specific procedure. Patients may also choose sedation for their dental work if they have a sensitive or small mouth, and know that they are uncomfortable at the dentist.
Is Dental Anxiety Common?
Dental anxiety is extremely common. Studies have shown that 75% of people experience some level of anxiety prior to visiting the dentist. 5-10% of people describe their anxiety so bad they would consider it a phobia. Dentists are trained to handle patients with anxiety, since more than half of patients experience it.
If you are experiencing anxiety around a dental procedure or prior to visiting the dentist it is recommended to tell your dentist, because they may take extra precautions to make your experience more comfortable.
How to Cope With Dental Anxiety?
In order to deal with dental anxiety patients need to identify exactly what is causing the stress. Remember that 3 in 4 dental patients deal with the same feelings as you, so your feelings are not alone. If you communicate your feelings with your dentist they have many ways to help make your experience more comfortable from their end.