Are frequent headaches and jaw pain causing you morning stress? It can be a sign of a serious joint disorder. Your dentist in Stittsville, Ottawa can help you get diagnosed and treated for Temporomandibular joint (TMJ) syndrome.
Orthodontic concerns can lead to a range of complex problems including TMJ related disorders. When the jaw or teeth are misaligned, muscle tension and improper contact between the teeth can occur, leading to the many painful symptoms associated with TMJ including the possibility of tooth damage. Frequent headaches, migraines and chronic pain in the head and neck area can impact your quality of life in many ways.
TMJ is commonly caused by a misalignment of the jaw. When the jaw is not properly aligned it can cause tension on the nerves, tendons, bones, and muscles in the face, neck, and jaw. Stittsville dentist Dr. Ami Barakat has extensive training in neuromuscular dentistry and has a comprehensive giving him a thorough understanding of the interconnectedness of the jaw and overall oral health.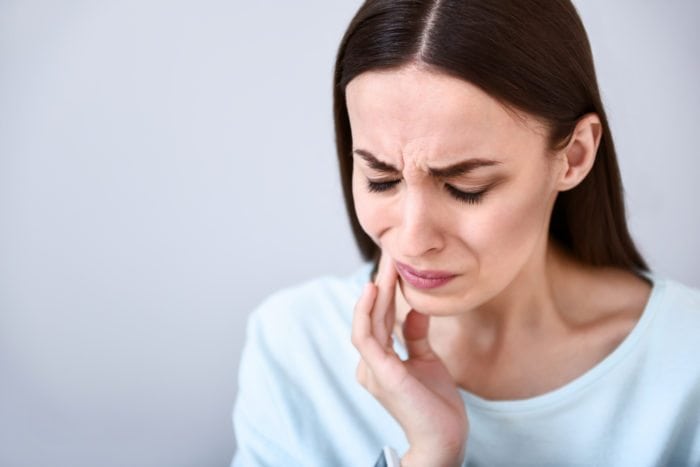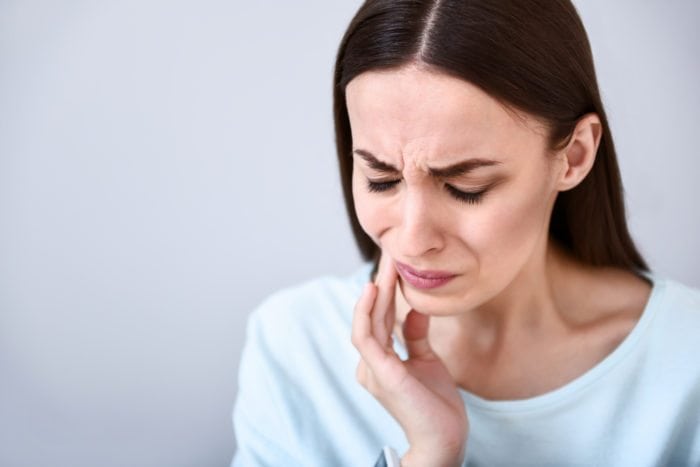 Symptoms of TMJ Disorders
Early diagnosis of TMJ can help patients receive more effective and conservative treatment. If you experience any of the following symptoms, be sure to contact The Villanova Dental Studio for a comprehensive bite analysis and exam.
Frequent headaches, migraines
Difficulty biting, chewing or swallowing
Earaches and/or ringing ears
Face, neck, shoulder and back pain
Jaw clicking and/or popping
Jaw pain and/or tension
Jaw sticking and/or locking
Numbness or tingling of the hands or fingers
Diagnosis for TMJ
Precise diagnosis is essential for effective treatment of TMJ. Every patient will receive a personalized diagnosis and treatment plan to address their individual concerns. Bite alignment will vary from patient to patient and no one treatment can work for all patients. Dr. Barakat treats TMJ on a one on one basis using state of the art dental technology such as the K7 Evaluation System and the TENS device.
K7 Evaluation System: this advanced analysis of the occlusal system incorporates three technologies: jaw tracking, electromyography and joint sonography. Using the combined feedback, Dr. Barakat is able to pinpoint where tension is occurring and where the bite is not functioning properly.
TENS Unit: the Transcutaneous Electrical Neural Stimulation Unit (TENS) uses electrodes to stimulate the nerves beneath the skin that are contributing to the pain associated with TMJ disorders. By relaxing the muscles, Dr. Barakat can further evaluate the tension and dysfunction in your jaw joints.
These tools are used to measure and examine bite irregularities and to help reposition the jaw into a healthy and comfortable position.
Real Patients: Real Results
Treatment for TMJ
Villanova Dental Studio also provides full-service Orthodontic services for the treatment of TMJ disorders and malocclusion, including:
Orthodontic treatments are often used to reposition teeth and correct malocclusion responsible for causing chronic TMJ. Dr. Barakat offers a range of orthodontic treatments from traditional metal braces to more innovative solutions such as Myobrace. We may recommend a combination of treatments to properly treat TMD-related misalignment.
We serve patients in Kanata, Ottawa, Richmond, and surrounding communities. Schedule a consultation today by calling us at [new_patient_phone] or use our convenient online appointment form.