A brighter, whiter smile can benefit many aspects of your overall wellness and boost your sense of confidence in your appearance. Professional teeth whitening can offer safer, more consistent results when compared to over the counter options. Our team will work with you to determine if teeth whitening is right for you and can offer alternatives for tooth stains considered resistant to bleaching materials.
What Are My Options For Teeth Whitening?
Stained, yellow or darkened teeth can detract from the aesthetics of your natural smile. Cosmetic dentists of Villanova Dental Studio, offers teeth whitening treatment options that can restore a brighter, more confident and youthful looking smile.
Your Ottawa, ON teeth whitening dentist will evaluate the cause of your tooth discoloration and discuss your cosmetic goals to determine which teeth whitening treatment will provide optimal results.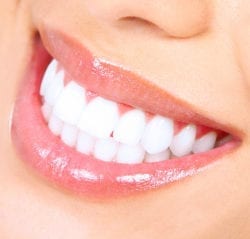 Iveri Teeth Whitening: In about just 1 hour, you can have teeth up to 8 shades whiter. Iveri is an in-office whitening gel and light system that will comfortably whiten and brighten your teeth.
Take Home Teeth Whitening: Custom-fit trays are used to apply professional grade whitening gel to teeth from the comfort of your own home. Patients enjoy a gradual and natural looking whitening process.
Porcelain Veneers: Tooth stains resistant to bleaching kits or in office whitening may require porcelain veneers. They are permanent dental restorations that cover the front and sides of a tooth and are extremely durable. Porcelain veneers are ultra-thin, shell-like coverings for your teeth that will look and feel like a natural tooth.
Cosmetic Bonding: Bonding is an ideal alternative for patients not ready to commit to the permanence of porcelain veneers. Cosmetic bonding can be used to correct minor discoloration.
SCHEDULE AN APPOINTMENT
If discolored teeth are affecting the aesthetics of your natural smile, Dr. Ami Barakat can help you restore your beautiful, white smile with a range of treatment options. Contact our Ottawa, ON dentist office or schedule a consultation online.