If you have crooked teeth and are looking for a subtle method to straighten them, Invisalign could be the perfect solution for you. This treatment uses clear-colored aligners that fit your unique mouth and straighten your teeth over a span of several weeks. Many dental patients worry that orthodontic work will disrupt their lifestyle, but Invisalign was designed with patient comfort in mind. Dr. Ami Barakat, a dentist in Stittsville, ON, describes how Invisalign straightens teeth without upsetting your routine.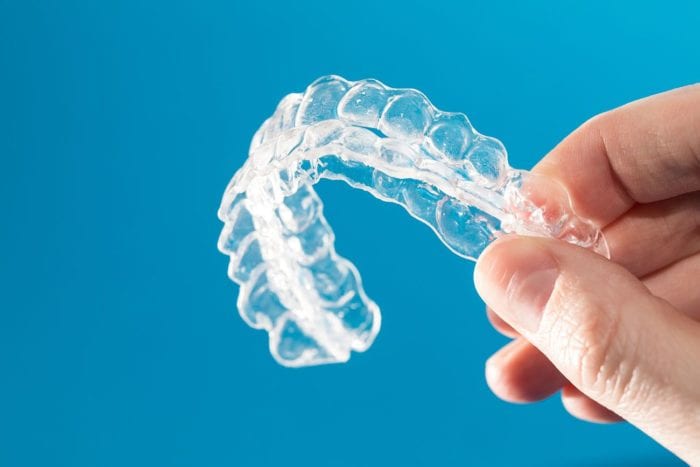 Discreet appearance
Invisalign consists of a clear-colored aligner that fits over an arch of teeth. The transparency of the device offers discretion so that it is difficult to tell you are wearing Invisalign at first glance. This way, the treatment to enhance your smile does not disrupt your appearance.
Secure fit
Your dental professional will use 3D imaging of your mouth to construct your aligners. This means Invisalign will fit perfectly over your teeth. You can be assured that you will not experience slippage of your aligners during the day. The plastic of the aligner is thin, so your mouth will not feel crowded or uncomfortable. This should not affect your speech drastically either.
Keep good hygiene
It can be difficult to keep your teeth clean while wearing metal braces. Invisalign is removable, so you can brush and floss your teeth as you normally would. You can also remove your aligners to eat. This way, you do not have to worry about leftover food getting stuck in your orthodontic appliance. The aligners are also easy to clean since they can be taken out of your mouth. You can wash your aligners as often as you brush your teeth.
Fewer office appointments
Once you receive your aligners from your dental professional, you can continue with your normal life, wearing Invisalign for most of the day. Metal braces require tightening in a dental office every few weeks. Invisalign replaces your aligners every two weeks or so instead. These can be sent to you directly rather than requiring you to visit your dentist in person. You can experience fewer interruptions to your routine by scheduling fewer dental appointments related to your cosmetic dental treatment.
Invisalign available in Stittsville, ON
Ottawa Orthodontics offers Invisalign for adults and teenagers in Stittsville, ON. Dr. Barakat also specializes in cosmetic dentistry and orthodontics. To schedule an appointment with us, contact our office online or reach us by phone at 613.655.9966.