TMJ TreatmentAn Overview
Villanova Dental Studio in Stittsville, ON offers comprehensive treatment options for patients suffering from Temporomandibular Disorder (TMD), commonly called TMJ. Dr. Ami Barakat is among a handful of dentists in the area who have the experience and training to diagnose and treat TMJ pain and TMJ symptoms.
Dr. Barakat is a neuromuscular dentist highly trained in diagnosing TMJ disorders. TMJ disorders are often the result of an imbalance in the bite which can lead to not only painful symptoms, but damage to the jaw joints, teeth and gums.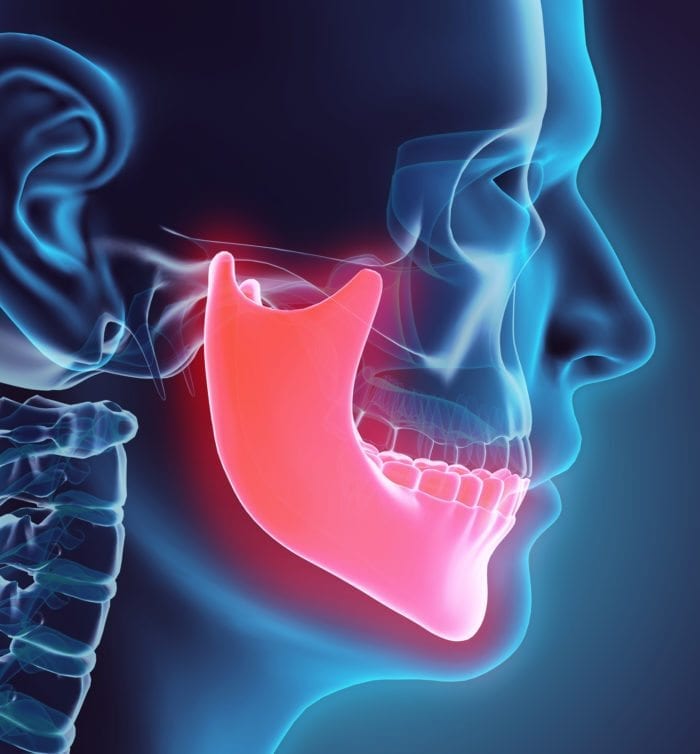 What is TMJ?
The Temporomandibular Joint (TMJ) is the joint that acts like a sliding hinge because it connects your jawbone to your skull. This joint is present on both sides of your jaw and is responsible for the opening and closing of the mouth.
TMJ disorder, or TMD, refers to a wide variety of potential issues affecting the jaw joint, muscles in the face, neck, and surrounding nerves. TMJ disorder can cause some people a lot of pain in their jaw joints and the surrounding muscles.
TMJ Symptoms
TMJ pain can diminish a person's quality of life and cause extreme suffering. The TMJ symptoms vary greatly from patient to patient. TMJ symptoms often mask themselves or are similar to those of other medical conditions, making diagnosis extremely difficult.
It's important for you to seek care from Stittsville, ON dentist, Dr. Barakat, if you have any of these symptoms and especially if they are persistent. TMJ Symptoms can include:
Jaw pain
Locked jaw or limited mobility in the jaw joint
Clicking or popping when opening or closing jaw
Frequent headaches
Shoulder, neck or facial pain
Teeth clenching, teeth grinding, often accompanied by worn, chipped or broken teeth
Chronic earaches or ringing in ears
Numbness or tingling of the hands or fingers