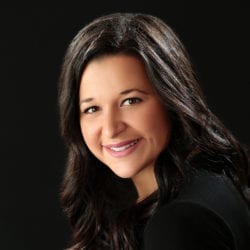 Dr. Thériault is a bilingual dentist that has been at Villanova Dental Studio since 2019. Her dental journey began with the completion of a Bachelor of Health Sciences at the University of Ottawa. Her French roots drew her to continue her studies at the University of Montreal where she obtained her Doctorate of Dental Medicine. Eager to keep learning, she pursued a multi-disciplinary residency at the University of Montreal Hospital Centre (CHUM). Her passion to help the immunocompromised population led her to join the dental team at the Ottawa Civic Hospital campus in 2019.
Dr. Thériault prides herself on her positive and compassionate demeanor. "I believe that proper communication with my patients and taking the necessary time to address their individual needs and concerns to be an utmost priority of mine. As every case is different, I work with every patient to provide them with a personalized treatment plan to meet their individual needs­."
Dental Services Offered
Dr. Thériault offers an extensive list of dental services which includes surgery and wisdom tooth extractions, periodontics, minimal sedation, root canal therapy, crowns and bridges as well as restorative services such as veneers and bonding. When not practicing dentistry or expanding her knowledge within the field, Dr. Thériault enjoys staying active by playing soccer, running in races, cycling, traveling and searching for new & exciting foods/delicacies to sample.