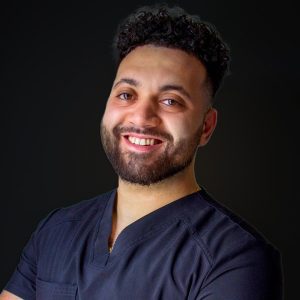 Dr. Khalil is a dedicated dentist passionate about the link between oral health and overall well-being. He believes that education and prevention are at the core of a healthy smile.
His journey as a dentist began in London, Ontario, where he earned a trio of degrees from Western University: a Bachelor of Medical Sciences, a Master's of Management, and a Doctor of Dental Surgery.
The next stage of his career took him to the mountains of Alberta. This gave him the opportunity to hone his hiking abilities alongside his dental skills. But when he wasn't outdoors, Dr. Khalil was in the clinic, fine-tuning his expertise across a wide range of procedures, from complex extractions and restorations to cosmetic dentistry.
Now, Dr. Khalil is excited to bring his patient-centric care to the capital city and looks forward to serving its vibrant communities. You might find him exploring the area on his bike or capturing the beautiful scenery with his camera.