If you have crooked teeth, you may be interested in orthodontic treatment to align your teeth. Braces can improve the appearance of your smile by straightening your teeth.
Braces can do much more for your oral health than enhance the look of your smile. Dr. Ami Barakat, an orthodontist in Ottawa, ON, describes three ways braces can keep your mouth healthy beyond cosmetic dentistry treatment.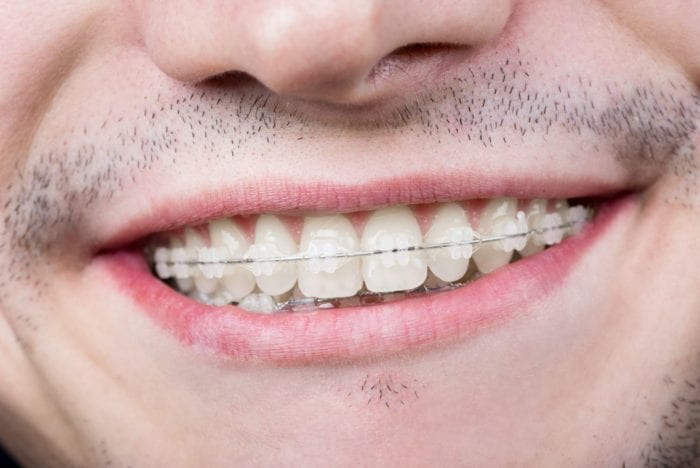 Relieve Jaw Pain
Tooth misalignment can occur due to poor oral habits, genetics, or a variety of other reasons. Orthodontics can amend crooked teeth, but they can also align your jaw to improve your bite.
Misalignment of the jaw can be painful, making it difficult to chew or speak normally. This can lead to the development of temporomandibular joint disorders, often referred to as TMJ. Your orthodontist can provide you with a customized oral appliance that can realign your jaw and relieve these excruciating symptoms.
Avoid Teeth Breakage
If your teeth are crooked or your bite is not aligned, your teeth may experience more wear and tear than straighter teeth. This can increase the likelihood of chips, cracks, or breaks in your teeth.
Minor tooth breakage can be fixed with cosmetic dentistry such as tooth bonding, but major damage could require restorative dental work. Braces can align teeth to lower the risk of this kind of damage.
Teeth grinding or clenching, known as bruxism, can be linked to this tooth misalignment. The grating of the top and bottom teeth against each other can be harmful to your teeth, but aligning the jaw and teeth with orthodontics can decrease the frequency of this behavior.
Improve Oral Hygiene
It can be difficult to keep your teeth clean if they overlap or are crooked. Straightening teeth can make it easier to brush your teeth effectively and floss with optimal results.
Plaque that is not removed with oral hygiene practices can lead to tooth decay which can cause major damage to your teeth that could require expensive dental procedures to amend. Better capability to clean your teeth when teeth are aligned can greatly improve your overall oral health.
Orthodontics and Cosmetic Dentistry in Ottawa, ON
Ottawa Orthodontics offers both orthodontics and cosmetic dentistry treatments to patients in Ottawa, ON. Dr. Barakat can straighten crooked teeth, give you a smile makeover, and more for patients of all ages. To schedule an appointment or consultation with us, contact our office online or reach us by phone at 613.655.9966.