Dental crowns are useful for restorative dental treatment. Your dental crown can protect your teeth, repair tooth damage, and enhance the appearance of your smile.
Crowns are constructed to withstand the wear and tear your teeth experience daily, but accidents can happen. Dr. Ami Barakat, a dentist in Ottawa, ON, outlines actions you can take if you suffer damage to your dental crowns.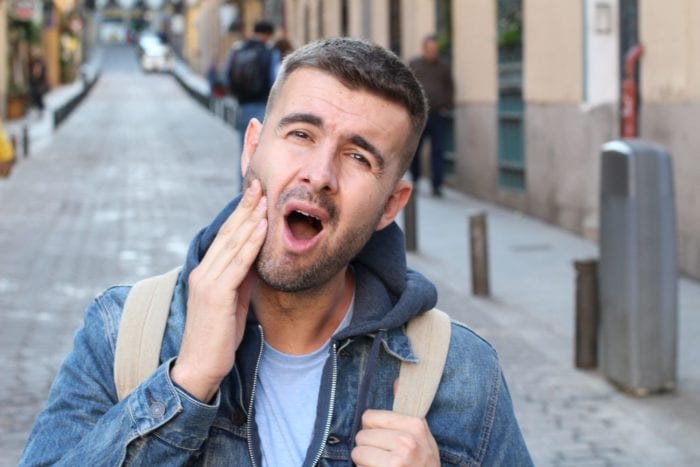 Call Your Dentist Promptly
The first step you should take if your crown breaks or falls out is to call your dentist. Depending on the extent of the damage, you may notice pain or tooth sensitivity at the site of the crown. This is considered a dental emergency.
Your dentist will likely help you schedule an emergency dental appointment to replace the dental crown. Your dentist can offer advice at this time about how to handle any uncomfortable symptoms and how to deal with your loose or broken crown before your appointment.
Prepare for Emergency Dental Appointment
Dental crowns are ceramic caps that fit over a tooth and are secured into place with tooth bonding. They are designed to endure your normal oral functions, but it is possible to need repairs or replacements during an emergency dentist appointment.
If the crown is intact, your dentist will examine your mouth for any additional damage and replace the crown over your tooth. Your dentist can provide you with a temporary crown if a new crown needs to be constructed. You will require a second appointment to receive this new permanent crown once it is ready.
Prevent Future Damage
Accidents happen, but there are ways that you can protect your dental crown to avoid emergencies in the future. Abnormal amounts of pressure can negatively impact your crowns, so for this reason, you should avoid biting down on hard items, such as ice, fingernails, or the end of a pen.
Patients who grind their teeth should let their dentist know about this behavior. Your dentist might suggest wearing a mouthguard overnight to protect your teeth and crown from damage that may occur from bruxism occurring as you sleep.
Repair Dental Crowns and More in Ottawa, ON
Villanova Dental Studio provides dental crowns and other restorative dental treatments to patients in Ottawa, ON. Dr. Barakat also specializes in cosmetic and general dentistry for patients of all ages. To schedule an appointment or consultation with us, contact our office online or reach us by phone at (613) 836-9084.