Tooth bonding in Ottawa Ontario
Tooth bonding is a cosmetic dental procedure that may be used to address a range of dental concerns. It is a highly malleable composite material that can be custom designed to blend with your natural smile.
Tooth bonding is a cost effective alternative to porcelain veneers, and an ideal treatment for young patients. If you are not ready to commit to permanent dental veneers and dental crowns, you can also benefit from this quick procedure.
Tooth bonding can be used to treat:
Discoloured teeth: Deep stains that aren't causing damage, like white spots on teeth, can be covered with bonding.
Misshapen teeth: We can shape your shorter teeth to match neighbouring teeth for a more even smile.
Chipped Teeth: Teeth that have been chipped in an accident can be fixed with ease.
Cracked teeth: Cracks create room for bacteria to grow and cause damage. Bonding quickly fills those cracks, protecting your teeth from bacteria and infection.
Close gaps in teeth: Do you have a gap between your front teeth that is causing an issue for you? We can close your teeth gaps in a single visit!
Tooth bonding is a quick, painless way to address minor tooth damage. Bonding can last up to 10 years with good oral hygiene and regular dental cleanings. The bonding procedure can typically be completed in just one visit to our Ottawa, ON dentist office and requires no downtime.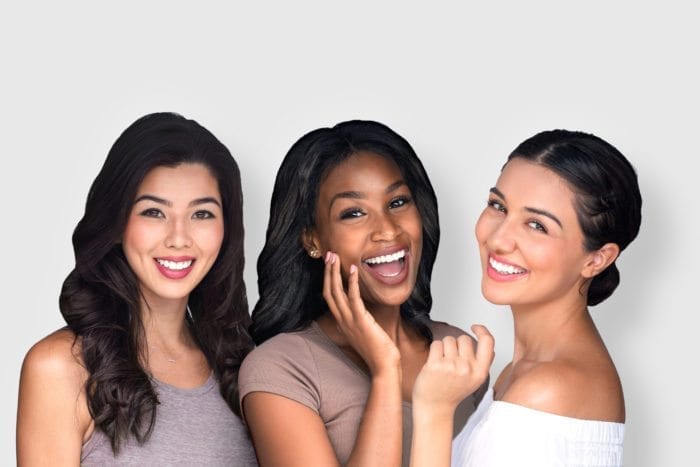 Tooth Bonding Process
The tooth bonding procedure is much like a dental filling. Your Villanova Dental Studio dentist will use a local anesthetic to numb the area to be treated. The tooth or teeth will then be prepared by removing a very thin layer of enamel to make room for the bonding material.
The material will be colour-matched to blend with your adjacent teeth for beautiful results. Then, the material will be placed on the tooth and sculpted into shape.
Once the bonding has been formed and colour-matched for an aesthetically pleasing result, the material will be cured for a lasting bond. A special light is used to harden the bonding material almost instantaneously. Finally, the tooth will be polished to a natural luster. You can get back to eating normally in as little as an hour. Be sure to wait until your mouth has fully recovered from the local anesthesia before eating.
FAQs
No. Tooth bonding is a temporary fix to your cosmetic dental concerns. The material can be removed, and the tooth bonding procedure is reversible. Although, the material is as durable as your natural teeth. It can last many years without touchups and replacement if you keep an excellent dental care routine and visit your dentist for bi-yearly exams.
No. The tooth bonding material is easy to attach and remove, and will not cause damage to your teeth. Your dentist may not even need to shave down your tooth for the material to adhere to it, unlike the porcelain veneer process. The material is also a good first line of defense against tooth infections because of its protective properties.
It is actually very simple. Bonded teeth do not need special care or extra maintenance to keep them in good condition. They will remain in good condition as long as you are brushing your teeth at least twice a day, using floss and mouthwash. If you switch dentists, make sure to tell them that you have bonded teeth.