For a limited time only take advantage of this scary good deal at Villanova Dental Studio.
If you begin your Invisalign treatment at Villanova Dental Studio in Stittsville, ON between September 20 and December 15, 2017, you could save up to $1000 dollars off of your Invisalign treatment!
As an added bonus to our Invisalign customers, we are offering a free tooth whitening and a free electric tooth brush to keep your new, straighter smile whiter, brighter and healthier!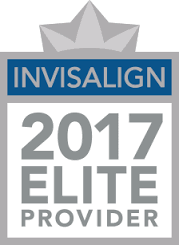 Invisalign®
Invisalign is the most discreet clear aligner system that gradually and comfortably realigns crooked teeth. Invisalign is ideal for patients looking for a straighter smile at any age. We offer Invisalign for teen and adult patients with mild to moderate orthodontic concerns. Patients enjoy a straighter smile with out having to interrupt their social or professional lives with bulky metal braces.
Invisalign works through a series of custom fabricated clear aligners. Your Villanova dentist will design a series of aligners that are specifically tailored to your orthodontic needs. Patients wear aligners in succession over a span of about 12 months.

Invisalign is clear, discreet, and comfortable. No one will even notice you are wearing them!
Crooked teeth are more than just a cosmetic dental concern. Patients with crooked smiles have a more difficult time keeping their teeth clean. They may be more prone to tooth decay, excessive tooth wear, TMJ complications or even tooth loss. Straightening your crooked smile at any age can improve your oral hygiene and your overall quality of life. Straight, healthy, bright smiles are attractive and can improve your self-confidence!
Schedule A Consultation
To learn more about Invisalign treatment, and to find out if Invisalign is right for you, contact our Stittsville, ON dentist office today. You can call our office, or click here to request an appointment online. Mention this blog promo when you call to find out your savings!