Dr. Ami Barakat and his team of dental associates are highly trained and experienced in treating a wide range of dental related concerns. From chronic headaches to tooth pain, Villanova Dental Studio in Stittsville, ON helps patients address their dental concerns and restore health, beauty, and function to their smiles.
Using state of the art dental technology, our dentists provide the most advanced modern dentistry from the comfort of our Ottawa, ON dentist office. Dr. Barakat has advanced training in TMJ and orthodontic treatments for complex restorative dental cases. Our team offers full-service dental implants, cosmetic services, and family-friendly preventative dental care.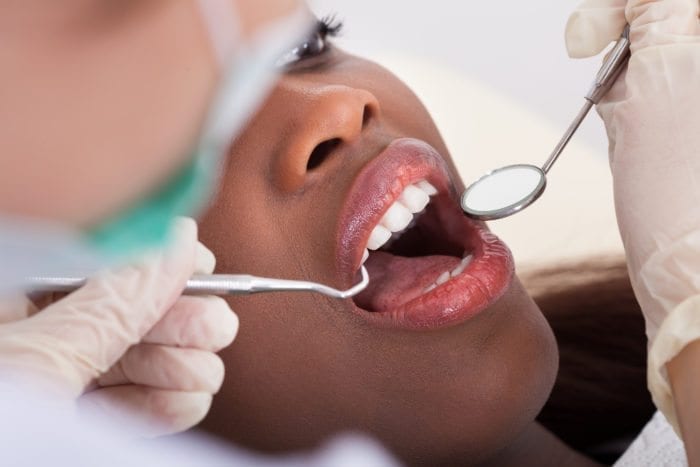 What Dental Concerns Do You Treat?
The dental care team at Villanova Dental Studio treats general, cosmetic and restorative dental health concerns. Our team of dentists always encourage patients to visit the dentist as soon as a problem arises.
Tooth pain, discomfort, bleeding gums or chronic and migraine headaches are all signs of more potentially complex oral health concerns. Early diagnosis may allow for more effective and conservative treatment options and protect your teeth and gums from additional damage.
Learn More About Common Dental Concerns:
---
Maintaining Good Oral Health
Good oral health goes beyond just a white smile and fresh breath. Maintaining your oral health not only prevents tooth decay and gum disease but poor dental health increases the risk of other health concerns such as cardiovascular and systemic disease.
One of the most important keys to maintaining good oral health is establishing and sticking with an effective oral routine at home. Dr. Barakat recommends brushing twice a day, including once before bed, with toothpaste that contains fluoride to help strengthen your enamel.
It is also important to change your toothbrush regularly because a worn toothbrush will improperly clean your teeth. Flossing once a day is also essential because it removes any food particles that brushing leaves behind.
Eating well is important for many reasons, including the wellbeing of your oral health. Foods containing high levels of sugar can cause tooth decay (cavities) and acidic foods attack the enamel of your teeth.
Brushing properly and eating right are just two steps for good oral health. Avoiding unhealthy oral habits, such as smoking, is also a great way to boost oral health. Giving up smoking will not only help your oral health but will reduce your risk of cancer and heart disease. Reducing your alcohol intake can also reduce your risk of oral cancer and other diseases.
At-home oral care is a great start in maintaining your oral health. Visiting your dentist at least twice a year will ensure great oral health. Routine dental visits not only give you a full dental cleaning but regular visits will give Villanova Dental Studio the ability to detect early signs of any oral concerns.
---
Schedule a Dental Exam Today
Dr. Barakat and his dental associates are proud to serve patients with quality, state of the art dentistry. We welcome new and returning patients from all over the Ontario Province including Kanata, Ottawa and Stittsville, ON. To schedule a comprehensive oral health exam, contact our Ottawa dentist office or schedule a consultation online today.