Villanova Dental Studio offers Invisalign® in Stittsville, ON. Invisalign is a clear braces system to straighten crooked teeth and address mild to moderate malocclusion. Virtually invisible, Invisalign allows patients to discreetly straighten their teeth without the stigma of traditional metal braces. With cosmetic Invisalign aligners, anytime is a good time to get a straighter smile.
The evolution of clear aligners has dramatically changed the treatment options and accessibility for patients. One of the first developers of a clear aligners system, Invisalign remains a leading provider of effective orthodontic treatment for teen and adult patients with mild to moderate concerns.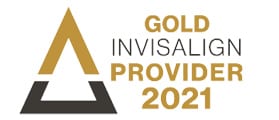 Ottawa dentist Dr. Ami Barakat has years of experience and advanced training in the use of Invisalign for orthodontic care in Stittsville and is an Invisalign Preferred Provider.
Invisalign can enable adult patients who have previously resisted orthodontics to enjoy the benefits without feeling embarrassed or self conscious about their appearance. When appropriate, Invisalign is also a great option for teens who have cosmetic concerns or malocclusion but don't want the stigma of metal braces at a sensitive time in their lives.
Invisalign is recommended for:
Malocclusion: overbite, underbite, crossbite
Mild to moderate bite problems
Crooked teeth
Adults who have experienced a relapse of tooth movement after previous orthodontic treatment
Schedule A Free Invisalign Consultation
Dr. Barakat offers free Invisalign consults in our Stittsville dentist office. We serve orthodontics patients in Kanata, Ottawa and surrounding communities. To schedule an Invisalign consultation for you or your child, contact us at or request an appointment online.