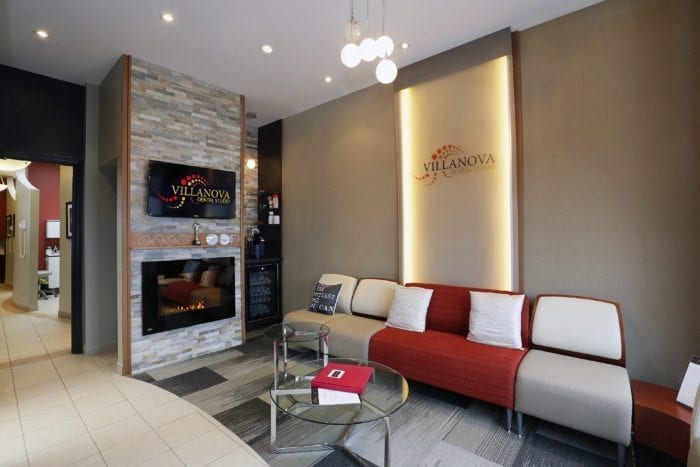 Villanova Dental Studio welcomes patients of all ages. We serve the Ontario region. Led by Dr. Ami Barakat, our dental care team is committed to providing compassionate and quality dentistry. We only hire the most professional and knowledgeable team members that have dedicated many hours to training and dental education.
We have created a welcoming, modern dentist office environment at Villanova Dental Studio. Your comfort is always a priority before, during, and after your dental treatments. Whether it's a hot cup of coffee, cold bottle of water, or internet access, we provide amenities to better ease your dental stress and anxiety.
We work with patients of all ages to make dreams come true. We provide uniquely tailored cosmetic, restorative and orthodontic treatments to restore the health, beauty, and function to every patient's smile.
Patient Resources
We value you and your time and strive to make visiting the dentist as comfortable and easy as possible. We provide patient forms and additional information online for your convenience. If you have any additional questions, do not hesitate to contact our Ottawa, ON dentist office.
Schedule a Dental Exam Today
Villanova Dental Studio has been serving Stittsville, Kanata, Ottawa and Richmond, and nearby areas of Ontario since 2004. We have two locations, one in Grant Crossing, and the other located in Shops of Main Street. Our highly trained and personable staff looks forward to welcoming new and returning patients of all ages. To make an appointment call our office, or schedule your consultation online.