Do You provide Pediatric Dentistry?
The dental care team of Villanova Dental Studio provides comprehensive dental care for patients in all stages of life. From 0 to 103, we have the experience to provide a range of dental services tailored to the different stages of your oral health. Our Ottawa family dentist office offers our patients the convenience and flexibility of choosing one dentist for the whole family.
Family Dental Services
Our experienced team maintains a family focused environment for the comfort of patients of all ages. We emphasize the importance of patient education and early intervention for optimal oral health. Family dentistry allows parents and children to enjoy the benefits of healthy gums and teeth while learning and growing together.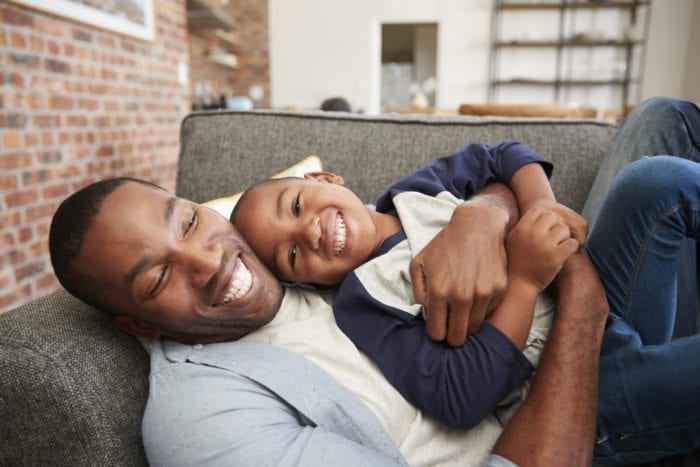 ---
Ottawa Pediatric Dentistry
We encourage parents and guardians to bring their children in by the age of 1 for their first dentist visit. As teeth emerge, it is important to have your child checked and screened for proper dental development.
Dr. Barakat can help answer questions about any concerns regarding teething, finger sucking, and bottle feeding. These are common childhood issues that could cause orthodontic concerns if not addressed.
We know that many children may face some dental anxiety during their first few visits to the dentist. In addition to convenient digital imaging and chair-side x-rays, we often incorporate laser dentistry that is considered safe for children.
Laser dentistry can often eliminate the need for numbing and drilling, making dental visits much more comfortable. We also encourage parents and guardians to remain calm, as your child will respond to your emotions.
As children's teeth develop it is important to help them brush and floss to avoid cavities. Our staff will help teach you and your child proper brushing and flossing techniques for early tooth development. Our staff can also help answer any questions you may have about the best products to use for your little ones.
How can parents help prepare for a pediatric dental visit?
As parents, our best intentions can sometimes create problematic visits to the dentist. We want to assure our children that they will be fine and have a good experience at the dentist. Unfortunately, some of the statements we say to comfort or reassure them can actually place fear into the minds of our children.
I've heard well-meaning moms or dads say, "If you're good it won't hurt," "Don't worry, they won't hurt you", or bribe them into going. It is best not to use the words "pain, hurt or shot" at all. Only say positive things!
Parent's and guardians play an important role in their children's oral health. Villanova Dental Studio can help you be the best role model possible for your child so that you can both enjoy their beautiful smile for years to come.
Understand the vital role first teeth play in the development of permanent teeth
Teach your children good nutrition and feeding habits from a young age
Guard your child against thumb-sucking and baby bottle decay
Brush and floss your child's teeth with them, showing them the proper methods
Make an appointment for your child's first dental appointment as soon as their first tooth emerges
Making Your Child Comfortable
Many children feel more comfortable and secure having a parent or sibling in the treatment room. You can be most helpful by being a silent partner, allowing the child to cooperate best with the dental professional's directions. The parent should be a casual observer and only participate in the conversation when asked. Parents often try to speak over the doctor's requests, creating stress for the child. The child can only listen to one person at a time.
How are pediatric dentists different?
Pediatric dental professionals are trained to use specific terminology and care with children and have experience in dealing with dental fear. If a parent has dental anxiety, have someone else accompany the child, as children can easily pick up on your discomfort and fears about dentistry. After the initial visit, the child may do better in "one on one" with the dentist.
We've found that children who act up with the parent present actually behave better when a parent is not in the room. If you have concerns, it is a good idea to discuss this issue with the dentist before your child's visit.
Family Orthodontics
Dr. Barakat offers full-service orthodontic treatments for children and adults. Dr. Barakat uses a range of traditional and modern orthodontic treatments to correct bite malocclusion and crooked teeth. Misaligned teeth are more than just a cosmetic concern and can negatively impact a child's oral health and confidence.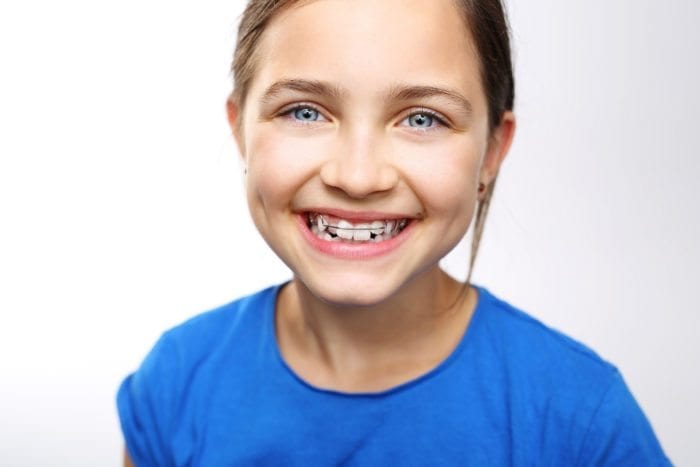 Pediatric Orthodontics
Through comprehensive biannual exams and x-rays, Dr. Barakat can analyze the need for early orthodontic treatments. Dr. Barakat also offers multi-phased orthodontic treatment that may help prevent the need for braces later in life. Orthodontics can address a range of concerns:
Crooked teeth
Overcrowding
Overbite or underbite
Gaps and spacing between teeth
Uneven bite force in the jaw
Early treatment of orthodontic concerns can also help children avoid the development of additional oral health concerns. Crooked teeth and misaligned bites are common causes for worn or broken teeth as well as complex TMJ disorders. Correcting bites early allows patients to enjoy a healthier, beautiful and more confident smile.
Dental Care During Pregnancy
Oral health care is especially important during pregnancy. A woman's body experiences many hormonal changes that can affect her oral health. It is also known that a mother's oral health can affect the health of her baby. Our family dentistry services at Villanova Dental Studio can help keep your teeth and gums healthy while you are pregnant.
The hormonal changes that occur during pregnancy can affect the health the mother's teeth and gums. Pregnant women are at a higher risk for developing oral health issues including:
Gum disease
Tooth loss
Cavities
Dental Care During Pregnancy
A healthy diet, good dental hygiene, and regular visits to our Ottawa, ON family dentist office can help keep your teeth and gums healthy. A diet high in vitamin D, calcium, and protein can also help to support your oral health during pregnancy.
If you are pregnant or are trying to become pregnant, always let your dentist know. Our first priority will be the safety of you and your child. We provide special oral health exams focused on the needs of pregnant women.
Professional teeth cleaning
Careful screening for gum disease, inflammation or signs of bleeding
Suggestions for a healthy diet, and toothpaste that won't aggravate morning sickness and more!
Family dental care can help maintain your oral health while pregnant and for years to come for both you and your child.
Schedule a Dental Exam & Consultation Today
If you're searching for a family dentist in Stittsville ON, Kanata, ON, and Ottawa, ON, area Villanova Dental Studio is accepting new patients. Schedule an appointment at our Stittsville, ON dentist office today to learn more about how our dental team can help you enjoy and maintain a beautiful smile.
---
FAQs