Orthodontic treatment with braces has almost become a rite of passage for today's teens. It can boost self confidence by straightening a crooked smile and improve dental health with a more functional, stable bite. Today's teens have enough to worry about.
From balancing school work and fun times, to trying to develop a healthy social life, they think about so much. As a parent, you try to give them everything, but it often goes unappreciated. Help your teen alleviate one of the stresses of growing up: getting braces!
The worst part, in their eyes, is the appearance of metal wires criss-crossing their teeth. That can be a dealbreaker, but it doesn't have to be with our modern orthodontic treatment options.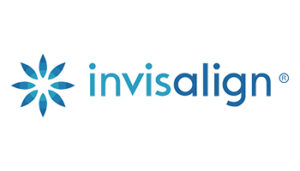 Ottawa dentist Dr. Ami Barakat is an Elite Invisalign Provider in Stittsville, Ontario. We offer comprehensive Invisalign treatment options for kids and adults, including Invisalign Teen.
Invisalign clear aligners have revolutionized traditional orthodontic treatment, offering more discreet and comfortable options. Our Invisalign treatments can suit a wide range of needs and lifestyles.
Invisalign Teen enables young patients to achieve a healthier smile without compromising their confidence in their appearance and their lifestyle. This crooked teeth treatment can leave your teen ecstatically smiling in as little as 11 months.
Dr. Barakat recommends Invisalign teen to treat mild to moderate cosmetic or dental concerns, including:
Cross bite
Gaps between teeth
What Is Invisalign®?
Invisalign® braces are an orthodontic approach to straightening crooked teeth. Beyond crooked teeth, they may also help patients with an overbite, underbite, or gaps in their teeth. Invisalign® functions similarly to traditional metal braces, slowly shifting the teeth into the proper location. However, unlike metal braces, these aligners are hardly visible.
How Invisalign® Could Benefit Your Teen
When we think of Invisalign®, we often think of them as a solution only for adults. Nevertheless, cosmetic Invisalign® aligners can be just as effective for teens with the same condition. While it's impossible to guarantee specific results, many Invisalign® users report several advantages of clear aligners. Invisalign® for teens brings about the following benefits:
An easier time brushing and flossing
Removable for more comfortable eating and drinking
Increased comfort and a snug fit against the teeth
May be as effective as traditional braces for certain conditions
Few check-ins with the dentist
Is Invisalign® for Me?
It's impossible to say whether Invisalign® is right for you without a consultation. While clear aligners are effective for many conditions, some patients may benefit more from traditional braces. When you speak with our dental care team, they'll learn more about your condition and suggest a treatment. Over the years, we've offered reliable dental advice to patients from Stittsville, Kanata, Ottawa, Carleton Place, and Carp, ON.
Proud to Offer Top-Tier Dental Care
At Villanova Dental Studio, we're dedicated to bringing our patients top-tier dental care. Whether you're hoping to treat moderate malocclusion or discreetly straighten your teeth, we'll work with you to identify the best treatment option. Our dentists see both adult and teen patients interested in Invisalign®, and we'll make sure you have all the information before committing to clear aligners.
Dental Monitoring
Dental Monitoring is an innovative technology that revolutionizes the way orthodontic treatment is monitored and managed. Patients use their smartphones to capture images of their teeth and submit them through the app. The images are then analyzed by our doctors using artificial intelligence algorithms to evaluate tooth movement, treatment progress, and oral health. It eliminates the need for frequent in-person appointments, reducing travel time and inconvenience. The real-time monitoring provided by Dental Monitoring enables early detection of any issues or complications, allowing for timely intervention and adjustments in treatment plans. Additionally, it promotes patient engagement and compliance by providing personalized treatment updates and reminders. Overall, Dental Monitoring improves the efficiency and convenience of orthodontic treatment, enhances patient experience, and contributes to achieving optimal treatment outcomes.
Schedule a Free Invisalign Consultation
Dr. Barakat offers a free consultation for Invisalign treatment in Stittsville and general evaluations. During the consult, he will examine your teen's overall dental health and discuss your cosmetic concerns and goals. This will help our team determine the best option(s) for your smile.
At this time, we will present information on the expected Invisalign treatment time and costs for your consideration. We will only recommend the necessary treatments to correct your oral issues. We will also do our best to work within your budget.
Our dentists serve patients near Kanata, Ottawa, and beyond. To schedule a consultation, contact us at [new_patient_phone] or request one online.