While not everyone is born with a great smile, we have the solutions to make your dream smile come true! Villanova Dental Studio provides solutions to help you love the way your teeth look whatever your concerns, from discoloured to missing teeth. Our team of highly qualified cosmetic dental professionals can provide you with the services you need to get a smile you'll love. Whether you need bonding or a complete smile makeover, our team is here to help you find the dental services that work best for you. Schedule your appointment today!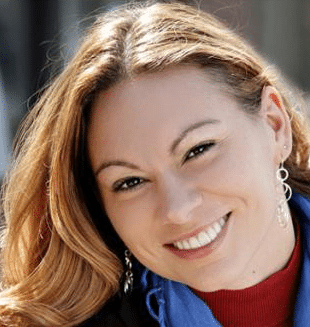 Cosmetic Dentistry Can Address a Variety of Concerns?
Everyone's mouth is unique and, as a result, everyone's dental concerns are different. Our cosmetic dentistry team has the resources to solve almost any dental problem. However, there are some common dental concerns that our cosmetic dentistry professionals specifically address, including:
Cosmetic Dental Services
We offer a wide variety of cosmetic dental services. Whether you would like a consultation on teeth whitening or Invisalign® braces, you can expect friendly service and unmatched expertise. If you are seeking a cosmetic procedure you do not see listed on our website, please call us to find out if one of our dentists can provide that service. Learn more about our cosmetic dental services below.
Smile Makeovers
Smile makeovers utilize a unique combination of different cosmetic services to address your specific needs. For example, we might combine teeth whitening with clear aligners if you want your teeth to be whiter and straighter. On the other hand, if you need to fill cavities or repair or restore cracked or damaged teeth, we may recommend a combination of veneers, bonding, and tooth-coloured fillings. Learn more about our smile makeovers.
Porcelain Veneers
Porcelain veneers restore the look of damaged teeth with the use of an ultra-thin ceramic shell. This material perfectly mimics a natural tooth and is created specifically to match the colour, shape, and size of your other teeth. Veneers are a permanent cosmetic dental solution that can last more than a decade when properly maintained. Patients are regularly blown away by the beautiful new smiles made possible with veneers. Find out more about porcelain veneers.
Invisalign®
Invisalign® braces are famous for revolutionizing the field of cosmetic dentistry because they have the ability to straighten crooked and misaligned teeth without the unwanted hassle of wires and metal. These popular aligners straighten your teeth but are removable for eating, drinking and brushing. Learn more about Invisalign® braces.
Tooth Bonding
Bonding is a quick and effective cosmetic dental procedure that we use to fill cracks, chips, and gaps. It can even be used to reshape teeth. The bonding compound creates a tooth-coloured coating on the surface of your tooth that protects and reinforces it. This can prevent cracks from spreading and reshape parts of the tooth that are chipped or misshapen. Learn more about our tooth bonding services.
Teeth Whitening
It is natural for teeth to become discoloured over time due to the dark pigments in substances like coffee, tea, wine, and soda. Teeth whitening services give you the power to erase stains and discoloration and return your teeth to their pearly white shine. At Villanova Dental Studio, we can give you whiter teeth in a simple 20-minute session. Schedule your teeth whitening services today!
Schedule Your Cosmetic Dental Services Online Now!
The decision to improve your smile takes courage and confidence. You are worth it! There is nothing wrong with wanting a more beautiful smile. Sometimes, getting the dental services you need can seem more challenging from the outside. This is why we try to make it as easy as possible for our patients to access our cosmetic dental services. We have created a simple online form you can use to request an appointment. Simply fill out your information to send us a message. Our dental support team will contact you as soon as possible to confirm your appointment.