Our goal is to be committed, to treat all valued guests and our own team members with compassion, excellence and with quality of care. Our professionalism drives us to provide restoration, rejuvenating and a rewarding experience.
Anne: Marketing Director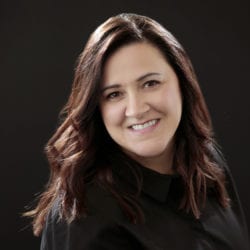 Anne has been in the dental field since 1990 as a Certified Dental Assistant. She returned to school in 2001 to become a Registered Nurse. Although her career has changed, dentistry has remained a major part of her life. Anne also participates alongside the team in many dental continuing education courses including The Las Vegas Institute for Advanced Dental Esthetics.
Anne is excited to be part of a team that has exciting technological advances and training, enabling them to provide an optimal level of care to their patients.
Anne loves spending time with her four kids and husband. She also enjoys traveling and watching hockey "GO HABS GO".
---
Jillian: Patient Coordinator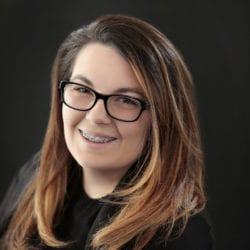 Jillian joined the Villanova team in June of 2016 and is excited to be part of such an amazing group! Born and raised in the country, near the small town of Arnprior, she never strayed far from home. After completing her Dental Assisting and Medical Office Administration programs, she settled down just outside of her hometown and is enjoying raising her family.
---
Courtney: Patient Coordinator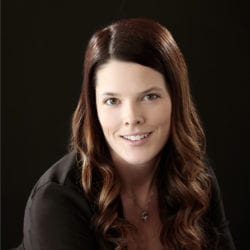 Courtney joined the Villanova team in June of 2016. She provides reception and administrative support while using her extensive experience of putting the needs of others first. This has allowed Courtney to become a well-rounded individual who is both passionate and dedicated to our patients. Courtney enjoys the rewarding feeling of welcoming new and existing patients into the Villanova Dental Studio and sets high standards for herself as well as the entire reception team.
Outside of the studio, Courtney is a mom to two little boys and keeps very busy chasing after them. When she's not running after her children or pets, Courtney loves playing competitive sports and staying active.
---
Natalie: Patient Coordinator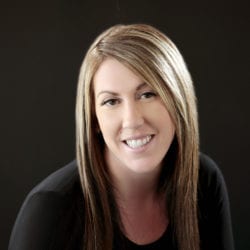 Natalie joined Dr. Barakat's team as a patient coordinator in May 2010. She graduated from Algonquin careers academy as a medical/dental office assistant with honors. Natalie grew up in Ashton, Ontario for most of her life. She enjoys being outdoors most of her spare time as well as spending time with her family and friends.
Her goal at the Villanova Dental Studio as a patient coordinator is to ensure patients receive quality care and have all their needs met. Natalie enjoys working for Dr. Barakat and his incredible team here at the Villanova Dental Studio, while learning all the latest in Dentistry.
---
Shelley: Patient Coordinator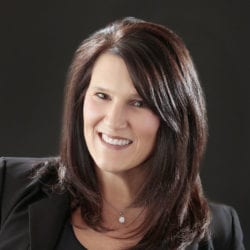 After being a patient for the last 5 years having undergone neuromuscular treatment with Dr. Barakat and his team, Shelley decided she wanted to be a part of this amazing team which she joined in October of 2013. Shelley graduated from the Kingston Learning Centre in 1996 as a Dental Assistant and has worked in both the clinical and administrative aspects of dentistry. She is excited to be able to utilize the skills that
she has learned along the way and continue to learn through continuing education with Dr. Barakat and the team. Shelley grew up in Dalhousie, NB and moved to Ontario in 1995. She enjoys camping, boating and spending time with her husband Don and their beautiful boys Thomas and Colton.
Shelley's goal at the Villanova Dental Studio is to ensure that every patient receives the utmost level of care that all our patients deserve and that all their needs are met.
---
Kelsey: Patient Coordinator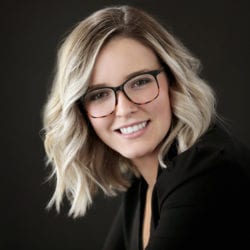 Kelsey joined Villanova Dental Studio in February 2015, she graduated Dental Assisting with honours at Algonquin College in 2013. Since having orthodontic treatment done in high school she always knew that she wanted to work in the dental field as her experience helped her appreciate the impact of a healthy & happy smile.
Patient care is Kelsey's number one priority & giving the highest quality of care. In her spare time she likes to horseback ride and spend time in her home town of Kinburn, Ontario with her Boston Terrier & Pug.
---
Melissa: Patient Coordinator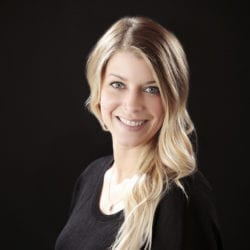 Melissa is originally from Carleton Place, Ontario. She joined the Villanova team in 2008 as an eager Certified Level II Dental Assistant. Melissa later found her calling as an Administrative professional. Melissa knew she wanted to be in the dental field after having orthodontic treatment as a young teenager.
Having seen firsthand how a healthy smile gave her the confidence and had impacted her life, she knew she wanted to be a part of sharing this with others.  Melissa takes great pride in her job, is very organized and likes to have things run in a smooth manner. Melissa prides herself on providing the best patient care possible.
In Melissa free time, she likes to be outdoors hiking, or 4 wheeling as well as spending time with her family, friends and her 4 pugs!
---
Julia: Patient Coordinator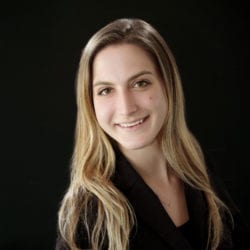 Julia joined the Villanova team in August of 2018. Her nearly ten year long career in customer service has given her the skills she needs in order to make sure every patient gets the utmost care and attention possible. She has a real passion for helping others, and loves to do so in any way, shape or form. Although new to the dental field, she is eager to learn from Doctor Barakat and his amazing team, and takes pride in doing so.
Julia was born and raised in Ottawa, but studied at Concordia University in Montreal for four years. She loves to travel and spend as much time as possible with her family, friends and pets. Julia couldn't be happier to have the privilege of being a part of such a dynamic and hardworking team!
---
Jasmine: Patient Coordinator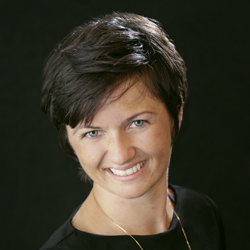 Jasmine is new to the Villanova dental team and the dental field as of January 2021. She has always worked in customer service and enjoys the reward of helping others. Jasmine spent most of her career life in the service industry, as well as pursued different paths within the fitness world. Being a health-conscious person, she loves learning more about the importance of oral hygiene and promoting oral health to the patients at Villanova. Jasmine is always on the go but in her spare moments, she enjoys biking and going to the gym. She loves outdoor adventures, exploring different trails around Ottawa but, also enjoys travelling and experiencing other cultures.
---
Brooke: Patient Coordinator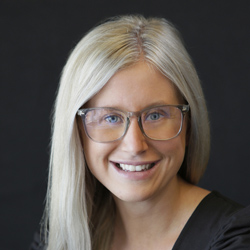 Brooke joined the Villanova dental team in 2021 as a Patient Coordinator. Brooke graduated in Business from Algonquin College and has always worked in the customer service industry. Brooke is new to Marketing and Social Media which she will also be doing here at Villanova Dental Studio. Although new to the dental field, Brooke is eager to assist all our patients with excellent customer service as well as further her dental knowledge. In Brooke's spare time, you will often find her spending time with her daughter and trying out new local restaurants with friends!
---
Emily: Registered Dental Hygienist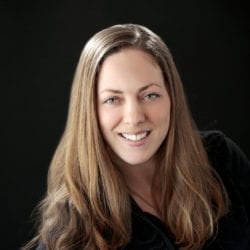 Emily is a Registered Dental Hygienist who has just joined Dr. Barakat's wonderful team in April 2012. Emily started her career in dental in 2003 after graduating with honours from Algonquin Colleges Level Two Dental Assisting Program. Having the opportunity to go back to school to become a dental hygienist was something that Emily worked hard for and graduated from Algonquin College again with honours in 2007, and has been loving her career choice ever since.
Emily is committed to providing quality care and excellence for patients by keeping her skills and knowledge current through continuing education. Emily's passion for the profession is evident in her eagerness to learn about all the latest dental technologies and techniques. Emily strives to make the dental experience of all patients a pleasant one through her calm and caring nature.
Emily moved to Ottawa for school in 2002 and has since fallen in love with the area and stayed. Growing up in small towns, Emily knew she wanted to live outside Ottawa but still in this area, and Emily and her fiancé now live in Renfrew, ON.
Outside of her career, Emily and her fiancé recently moved into their first home and had their first child Jack in December 2011. Emily loves spending time with family and friends, being a mother, and planning for renovations. Emily enjoys camping and being outdoors, reading, her pets, and also has a knack for crafting.
---
Niki: Dental Hygienist
Niki was born and raised in Kingston, Ontario and moved to Ottawa to start her dental assisting course at Algonquin College in 2008. Working for 6 years as a dental assistant before embarking on her journey to become a Registered Dental Hygienist gives her a well rounded perspective on all aspects of dentistry.
During her time at the Canadian National Institute of Health, she excelled at her dental hygiene course both scholastically and interpersonally within the classroom and the clinic. She was selected by her class mates to represent her class at school meetings and brought forward any concerns or issues students had to the administrative team.
She is excellent at making relationships and tailoring all dental hygiene appointments to each individual's needs. She graduated as class valedictorian, with her bright outlook on life and her positive attitude in tow has continued to persevere as a Dental Hygienist. We are proud to have her as a part of our dynamic team here at Villanova Dental Studio.
---
Tamara: Dental Hygienist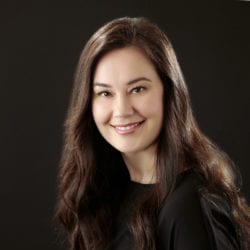 Tamara graduated Dental Hygiene in 2004 and has been part of Dr. Barakat's team since 2005. She is very happy to be part of such a progressive team. As all of Dr. Barakat's hygienists, Tamara is highly trained in Laser Therapy and discussion of Neuromuscular dentistry. Her passion for the profession is evident in continuing
education and her ability to put patients at ease. She is dedicated to providing patients with the utmost of quality care, in a gentle and relaxed manner. Staying current in dental technology is very important to Tamara and through continuing education she is able to provide patients with the latest in dental hygiene advancements. Her goal is to tailor your dental hygiene care to best meet and maintain optimal oral and overall health.
Tamara loves spending her free time with her husband and two year old daughter Avery. She enjoys traveling, cooking and decorating her new home.
---
Erin: Dental Hygienist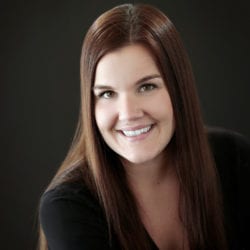 Erin joined Villanova in January 2018 and values her opportunity to work with wonderful patients and coworkers. She graduated from the Canadian National Institute of Health in Dental Hygiene with honours. During school, she was nominated to be the class representative by her peers. Erin has been working in customer service for over 15 years and has found her passion in dentistry. She prides herself in building good rapport with her patients while working together to obtain their optimal oral health.
She has a passion for people and it shines through her excellent patient care and treatment. She is dedicated to providing quality care in a gentle and comfortable manner.
Erin grew up in Richmond with four brothers and sisters. She now lives in Stittsville with her husband and their two cats. During her spare time you can find her enjoying the outdoors and spending time with family and friends. Erin always has a smiling face to greet you and looks forward to welcoming new and previous patients.
---
Meghan: Registered Dental Hygienist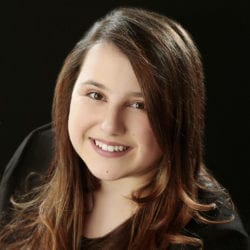 Born and raised in Stittsville, Meghan Inderwick is a Registered Dental Hygienist and a recent graduate of the Algonquin College Dental Hygiene program. Meghan is thrilled to be able to practice dental hygiene in her community and especially at Villanova Dental where she will have opportunities to continue to expand her knowledge of dental care.
Patients' dental health and comfort are Meghan's key focus. With a long history of working with the public, she loves bringing smiles to clients' faces, especially children! In her spare time, Meghan volunteers at CHEO.
---
Katie: Registered Dental Hygienist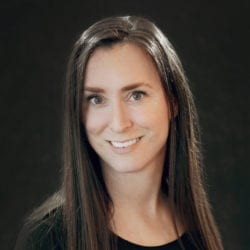 Katie is a Registered Dental Hygienist who joined the Villanova team in August 2020. She graduated with a Bachelor of Science from Carleton University in 2012.
Katie return to her studies at the Canadian National Institute of Health (CNIH) and graduated in 2016 with an award for Excellence in Public Health. She is dedicated to using her two degrees to help her patients by providing them with quality care, while maintaining a friendly and professional demeanor. She specializes in gently educating her clients to maximize their personal health.
In her spare time, Katie enjoys traveling and has been to over 40 countries during her years as a Youth Program Coordinator. She enjoys spending time with family and friends, volunteering, and participating in community events.
---
Monica: Registered Dental Hygienist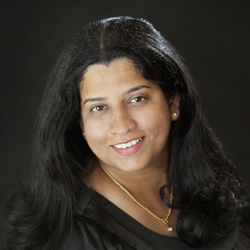 Monica is a registered dental hygienist who joined the Villanova team in April 2021.
Born and raised overseas in India, Monica pursued dentistry as her chosen vocation and graduated with honors and was awarded a Gold Medal for her academic excellence. Life brought a lot of geographical changes and Monica moved with her family to New Zealand and eventually to Canada in 2011. Monica is a people's person. She is committed to caring for patients and realised that patient care was her true vocation. Monica pursued Dental Hygiene at the Canadian National Institute of Health and displayed academic prowess by graduating with Honors and was merited with an award for Excellence in Public Health in 2019. Her passion for her patients is evident in her patient care as she strives to provide them with the best experience both in the chair and out, motivating them to be cognizant of their oral health. Monica is ardent in keeping herself knowledgeable and up-to-date in clinical hygiene and uses it for the betterment of the oral health of her patients. Monica lives with her husband and two kids and has recently moved to Kanata . Her passions include reading and music. You can always hear her humming around the office! She loves to give back to the community and on most weekends she volunteers to cook for Church and the soup kitchen.
---
Kristy: Registered Dental Hygienist
Kristy began her dental education in 2001 where she received her level 2 dental assisting certification. She continued to pursue her passion in dentistry by completing the dental hygiene program with honours in 2003. Kristy joined the team at Villanova in 2010. Villanova has always given her the opportunity to expand her skill set through continuing education courses and technological advancements. Kristy enjoys being able to provide the best quality patient care with the most current technology.
---
As dental assistants it is our desire to provide the most advanced and proven technologies available today to our patients. We are a place for patients and professionals to work together to help you achieve a common goal in your dental health. We also strive to make every patient that walks into our practice leave feeling comfortable and confident with the care that has been provided.
Cathy: Dental Assistant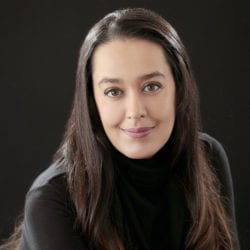 Hi my name is Cathy. I am one of Dr. Barakat' s Dental Assistants here at the Villanova Dental Studio. I joined this wonderful team here in 2007. I am a Level 2 Dental Assistant who graduated from CDI College with honours.
One of the many things that I enjoy here at the Villanova Dental Studio is that Dr. Barakat is always learning the latest in Dental. I enjoy going on continuing education courses, which allow me to keep my skills up to date as well as learning about the latest and the newest technologies this office has to offer to our wonderful patients.
I am very dedicated to making every one of our patients feel as comfortable and relaxed as they can be during their visit here at the Villanova Dental Studio.
If there is anything that I can do to help make your visit here more enjoyable and relaxing please let me know…
---
Kayla: Dental Assistant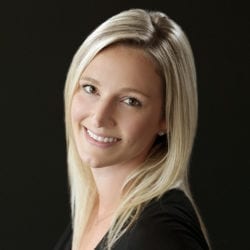 Kayla joined the dynamic team at the Villanova Dental Studio in January 2011. She graduated as a level two dental assistant with honours and has been working in the dental field since 2008. She enjoys learning and sharing her knowledge of dentistry through her continuing education as well as providing patients with the highest quality and gentle care. Helping to create healthy and bright smiles for her patients shows she's passionate about her career.
In her free time she enjoys being with family and friends. She loves traveling, rollerblading, camping, shopping, going to the gym and spending a lot of time outdoors. With her energetic and outgoing personality she loves being around people and making them laugh.
Kayla brings a lot of determination and enthusiasm to the Villanova Dental Studio. Her goal is to continue to excel in the latest advances in dentistry with Dr. Barakat's team.
---
Erica: Dental Assistant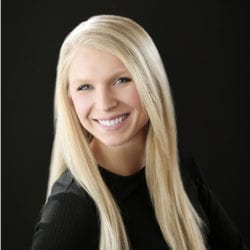 Erica was born and raised in Ottawa and began her career as a certified dental assistant July 2014 in Oral Surgery. From there she began to explore all other aspects of dentistry and developed her skills in the field of general dentistry. She continues to explore new learning opportunities and develops her skills as a dental assistant through continuing education courses.
Her top priority is patient comfort through all procedures, and she tries to do everything she can to keep her patients comfortable and happy.
In her free time, Erica enjoys volunteer work to help give back to the community and keeping active through many different sports.
---
Brittney: Dental Assistant
Brittney is a recent Dental Assistant graduate of KLC in Kingston. Brittney joined the Villanova team in June 2021 and is very excited is see where her career takes her. She enjoys connecting with patients and ensuring patients' are comfortable. Her goal is to limit the stigma about fear some patient's may have about the dentist and is happy to explain step by step procedures to help ease the fear. Outside of work Brittney loves spending her time on trail walks, with friends and family, near a bonfire, and special events.
---
Irma: Dental Assistant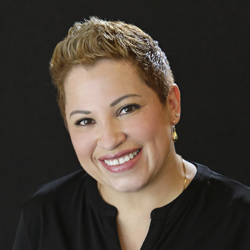 Irma graduated from the Dental Assistant program in the year of 2000. She has been in the field for 22 yrs. She is honoured to be part of Villanova Dental Studio team and looks forward for a rewarding career. She enjoys all aspect of dentistry specially surgeries. She is a member of the Ontario Dental Assistant Association and is certified by the NDAEB. Irma is passionate about learning new techniques, continuing education courses to provide excellent patient care. She strives to make patients as comfortable as possible through her positive calm, attentive and easy-going personality. In her spare time, Irma enjoys long walks with her dog, working on her garden, decorating, baking, always trying new recipes, biking, hiking, working out. She loves to travel and enjoys spending time with her family and friends.
---
Megan: Patient Coordinator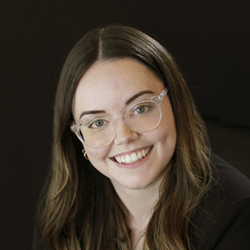 Megan joined the Villanova team in June 2021. Originally from Belleville, Ontario, she moved to Ottawa a few years ago after graduating college with a certificate in accounting. With previous dental office experience, Megan is eager to ensure every patient is comfortable and receives the best quality of care.
In her spare time, Megan enjoys reading, cycling, hiking and kayaking. She is looking forward to growing and working with the incredible Villanova team!
---
Noah: Lab Technician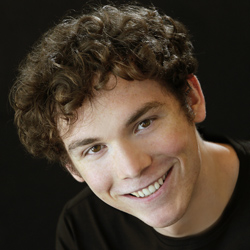 Some of Villanova's core values include excellent patient care, quality work and utmost ethics. Noah's aim is to reflect these core values in all aspects of his work. On a daily basis, Noah brings his experience in business to provide excellent service. Whether he is face to face with patients or assisting colleagues, Noah is always putting his best foot forward. Noah is also very grateful to be part of such a hardworking, collaborative team here at Villanova. When Noah is not at work, he is most likely either teaching guitar, playing music, or teaching skateboarding.