These are services for treating a variety of problems that can affect your oral health. If you need to fix damaged, decayed, or missing teeth, restorative dental services can give you your old smile back. Villanova Dental Studio's locations in Stittsville, Kanata, and Ottawa offer an array of excellent restorative dentistry services. This includes implants, crowns, dental bridges, dentures, partials, inlays, onlays, and more. Because we have so many options, we can find the best solutions for you and completely rebuild your smile.
Restorative Dentistry Services at Villanova Dental Studio
While we offer general and cosmetic dentistry as well as orthodontic services, our restorative dental services are second to none. When you need to repair cracked, chipped, damaged, decayed, or otherwise unhealthy teeth, you need restorative dentistry. We offer a wide range of solutions, from implants to dentures. Whether you need a single dental service or a complete smile makeover, you can trust our team to ensure you fully understand the process and that your experience is as comfortable as possible. Learn more about our restorative dental services.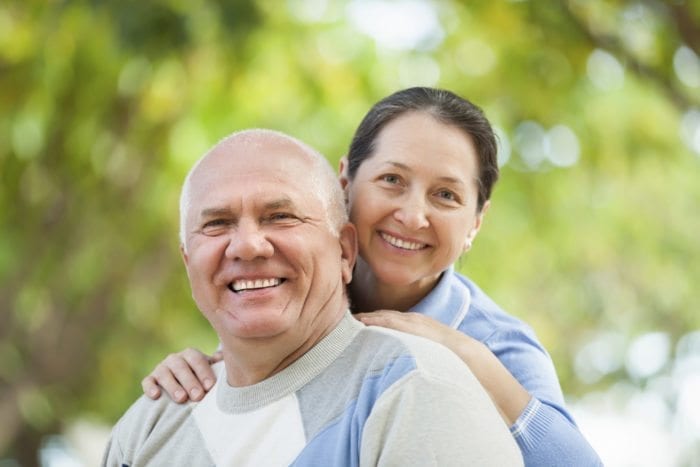 Dental Implants: A Permanent Way to Replace Teeth
Dental implants are a permanent and attractive way to replace teeth. The process involves attaching a prosthetic tooth (crown) onto an implant post that replaces the roots of the tooth. This is an effective and long-term solution that also reduces the bone loss that is often caused due to missing teeth. You can brush your teeth and eat as though the implant were a natural part of your mouth. The implanted post will often last a lifetime, but the crown may need to be replaced after 25 years.
Dental Crowns Restore Damaged Teeth
Dental crowns offer a way to restore your smile by forming a cap over damaged teeth. This allows you to keep your healthy root structure, which is not the case with dental implants. We ensure your crown is shaped and coloured to flawlessly match the surrounding teeth. We do this using an advanced digital imaging technology called CEREC. We remove a layer of the tooth to ensure the crown is flush with the surrounding teeth. We can make the cap from metal, ceramic, porcelain, zirconia, or a combination of these materials.
Inlays and Onlays Repair Decayed Teeth
When a tooth has moderate decay or damage, inlays and onlays can restore them while saving the maximum amount of the tooth. Inlays and onlays typically go on the cusp of the tooth. Which of these is appropriate depends on the extent of the problem. If the outside of the cusp is still relatively intact, we can replace sections of the tooth in the middle of the cusp with an inlay. If that is not the case, we can use an onlay to replace the entire cusp.
Dental Bridges Look Just Like Natural Teeth
If a tooth is missing or damaged beyond repair, a dental bridge may be your best option for replacing it. A dental bridge used the two healthy teeth adjacent to a missing tooth to hold a prosthetic replacement in place. This allows you to replace a missing tooth without installing a post, which is necessary with dental implants. The replacement tooth or teeth are sculpted, coloured, and placed to look identical to your natural teeth.
Dentures and Partials Can Be Secured by Implants
We can help you get an upper and/or lower denture to replace an entire arch of teeth, or a partial to replace a section of missing teeth. To ensure you never have to go without teeth, we can give you a temporary denture the same day your teeth are extracted. With implant-secured dentures, you don't need to worry about your dentures shifting or coming out of your mouth. Implant-secured dentures allow you to eat, drink, brush your teeth, and live life normally.
---
How to Care For Your Restorative Dentistry Work
When you go through the process of restoring dental defects, you want to ensure that you properly care for your newly restored teeth. While replacement teeth do not decay like natural teeth, you still need to care for your implants, crowns, and bridges.
Tips for taking care of your restorative dental work
Floss around bridges, implants, and crowns daily
Brush twice a day
Rinse with antibacterial mouthwash regularly
Try to avoid eating anything too sticky or hard
---
Schedule Your Restorative Dental Services Today!
You deserve to be happy with your teeth and, more importantly, you deserve a healthy mouth. Don't let dental damage or decay take away your smile. Our dental professionals will guide you through the options to create a picture-perfect smile and the best oral health possible. To schedule your appointment, call us or request an appointment online.