VPro™ Propel
AN OVERVIEW
Are you looking to straighten your teeth in as short of a time as possible? Worried about how you'll look with metal braces?
When it comes to an orthodontic treatment plan, the amount of time wearing braces, aligners or an oral appliance is the foremost concern for patients of all ages. What if you could reduce your treatment time by using a convenient device for just a few minutes a day?
VPro™ is a revolutionary device that utilizes high-frequency vibration to reduce treatment time and improve results from both traditional metal braces and advanced clear aligners. Yes, it's that easy! Dr. Barakat and his dental team can minimize the amount of time you need to wear braces or Invisalign.
The VPro™ Series is the only FDA-cleared high-frequency vibration product line proven to accelerate orthodontic tooth movement and increase predictability in just 5 minutes a day.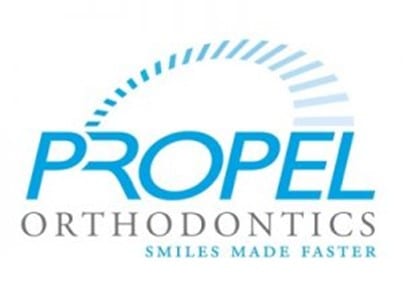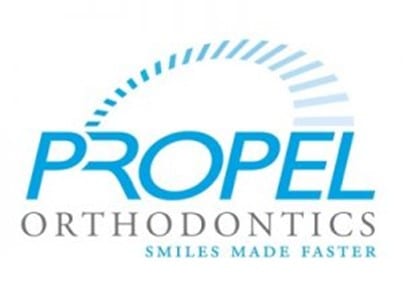 HOW DOES THE VPRO FUNCTION?
VPro's high-frequency vibrations work in tandem with natural biological processes to stimulate the bone and gumline. As a result, tooth movement is accelerated and bone regeneration is drastically improved. This vibrator device also works alongside normal orthodontic forces and procedures (braces, clear aligners, etc.) to deliver faster, healthier results!
Scientific studies have demonstrated that the cells composing and surrounding your teeth can be stimulated through mechanical vibration, enabling tooth movement, enhancing the bone remodeling process, and significantly cutting down on orthodontic recovery times.
Using a convenient portable handheld device, patients can easily complete daily treatments at their convenience. You can even follow your progress with the mobile app! The VPro device has built-in Bluetooth to transmit usage data to the smartphone application. With the VPro Fasttrack App, patients can track VPro and aligner use, take progress photos, and share photos, reports, and other usage information with their doctor.
DISCOVER VPRO'S OVERWHELMING BENEFITS
Accelerated tooth movement
Reduced treatment time by up to 64%
Reduced discomfort
Improved predictability
Clinically proven to improve bone at retention stage
Recaptures retention relapse and non-compliance
Optimal aligner seating
Assists in retainer wear
WHAT TO EXPECT
VPro is a water-resistant, handheld device that fits easily and comfortably inside your mouth and over your braces. Held in place for as little as 5 minutes a day, the vibrator mouthpiece activates bone regeneration and accelerates teeth movement, all while holding closely to the dental tenets of safety and convenience.
The impact of your braces or aligners on your teeth is greatly enhanced. This will reduce the time you need to wear braces!
Dr. Barakat will demonstrate how to use the device and provide a schedule for daily treatment time. During regular orthodontic check-ups, we will monitor your progress and provide updated estimates on when your treatment will end.
Patients typically experience a 60-65% reduction in overall treatment time. Results may vary.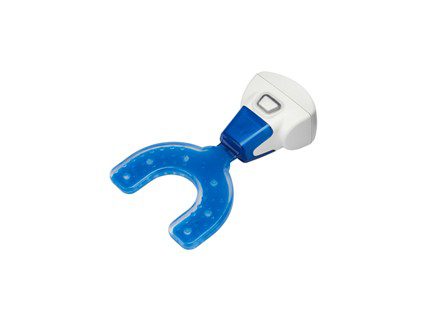 ---
FAQS
Is the VPro waterproof?
No, the VPro vibration device is not waterproof. To clean, disconnect the mouthpiece from the vibration device and rinse under water.
Can I use the VPro more than once a day?
The recommended use is one 5-minute session per day. Please consult with your doctor before exceeding the recommended usage.
Am I supposed to wear my clear aligners while using the VPro?
Yes, you should wear your orthodontic gear while using the VPro.
Will it take time to adjust to my VPro? What does high-frequency vibration feel like?
The VPro Series devices were made with comfort in mind so there is a gradual ramp up to full vibration. While you may not be familiar with the sensation right away, most people become accustomed to usage after just a few five-minute sessions.
How much pressure should I apply?
Bite down gently on the mouthpiece during use. There is no need to bite down harder than as needed to support the device.
When is the best time to use my VPro?
The VPro is used for just five minutes a day, allowing you to complete your session when it's convenient for you. Many patients choose to use the VPro as a part of their morning or nightly routine.
How much does it cost?
Much like the cost of orthodontic treatment, the cost of Propel's treatment aids varies from provider to provider. Find a Propel provider to get a quote.
I've already started orthodontic treatment. Can I benefit from these options?
Yes! Propel's treatment aids can be incorporated/integrated into your treatment plan at any time, as prescribed by your doctor.
Please click on this link to find out more about the VPro™ Series and schedule an appointment with a provider. VPro™ – Propel Orthodontics